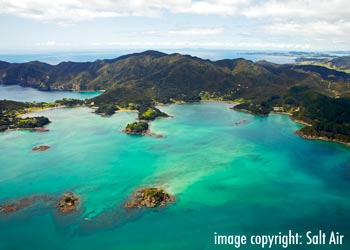 Ngati Kuta and Patukeha are descendents of the chiefs who have lived at Te Rawhiti Rakaumangamanga for many generations. We are coastal people who have lived from the sea. Our community, values, culture and way of life are structured around the fishery and sustainable harvesting. We hold traditional knowledge and practices and now want to exercise those practices in Maunganui Bay to restore the fishery.
The area is pristine in nature, being mostly Maori lands that have remained un-spoilt. The nature, cultural and historic values are special to Maori and it is the desire of Ngati Kuta and Patukeha to keep it that way by putting in necessary protections. It is an integral part of the Northland Nature Tourism product, critical to the economy and to our 'natural clean green' image internationally.
This approach is unique. It relies on the Te Rawhiti community, diver interests and public support to make it happen. It is a Maori-led initiative that relies on the self discipline of individuals to do the right thing.
We invite you to join us in supporting the Rahui and tell your friends
"You can look but don't touch"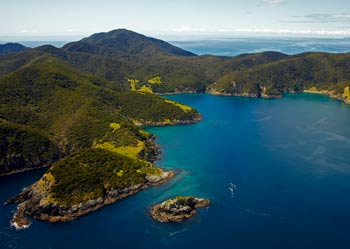 Our Vision:
To protect, sustain and enhance the spirit of lpipiri and all its treasures

Our Values:
Whanaungatanga - relationships
Kaitiakitanga - guardianship
Aroha - love & respect
Tika me te Pono - Integrity
Rangitiratanga - self determination
Nga Taonga Tuku Iho - spiritual & cultural inheritance

The aim of the Rahui (temporary closure) is to enable seriously depleted fish stocks to regenerate.
Ngati Kuta and Patukeha are the resident hapu at Te Rawhiti.
Under customary lore as kaitiaki of Rakaumangmanga they have a responsibility to uphold the healthy state of their traditional lands & fishery.
The area Maunganui Bay also known as Deep Water Cove was a special fishing area for Maori. Since the early 1960s Maunganui has suffered from many years of over fishing and needs a chance to rebuild. Evidence is gradual depletion of fish in this bay and Ngati Kuta and Patukeha want to rebuild it back into a healthy state as it used to be. Traditional fishing practices allowed fishing for certain species at certain times and in certain places. This kept robust fish stocks available so that enough stock was left to regenerate the species and catchment areas.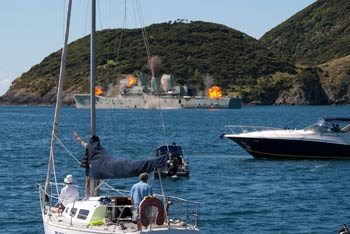 Ngati Kuta and Patukeha purchased the Canterbury wreck as their commitment to help restore the fishery. Providing an artificial reef and nurturing the growth of juveniles will restore resident fish populations. It is also a place where unique fish species can be found.
Unfortunately some of the public have a different view and see the wreck as an ideal spot to catch more fish. It is the action of a few that has prompted local hapu to place a Rahui over Maunganui Bay.
The Rahui will be in place until the 13th October 2018. During that time on-going research will be undertaken to measure and monitor the health of the resident fishery. The Rahui will not stop visitors who wish to dive, swim or anchor in the bay, but the taking of fish and shellfish would be prohibited under the community-imposed Rahui.
The commercial dive operators who dive the Canterbury wreck have an arrangement with the owners. These arrangements can be extended to any commercial dive operator or dive club. Register on http://www.canterburywreck.co.nz.
Our website: http://www.terawhitimarae.maori.nz/