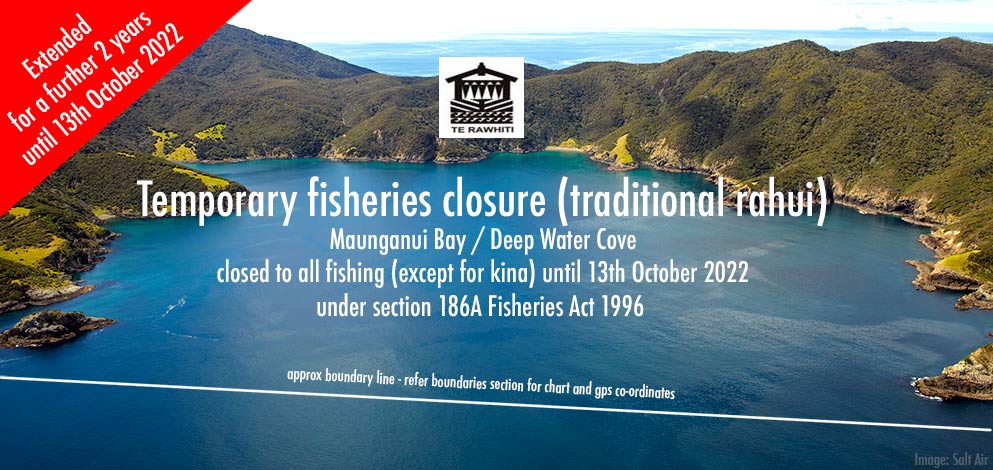 31st July 2020 - Update:

The Maunganui Bay rahui has been extended for a further two years until 13th October 2022
View the closure information on the MPI website here
Download the boundaries map here
Download the gazette notice here
Maunganui Bay, on the Cape Brett Peninsula in the Bay of Islands, was first closed to all fishing except kina on 1 December 2010 for a two­ year period. It has been rolled over every two years since then.
Ngati Kuta and Patukeha ki Te Rawhiti, the two resident hapu, have requested a further closure as they consider that more time is required to allow depleted stocks in Maunganui Bay to continue rebuilding.
The two hapu have maintained a traditional rahui (closure) over Maunganui Bay since March 2009, due to their concern about the depletion of fish stocks. The further closure provides ongoing statutory support for the traditional rahui